Ensure Reliable Operations Tomorrow
We offer cabling design, emergency alert/overhead paging and other services.
Your success is on the line, so get pro cabling design.
Our team has decades of expertise in the design, installation, and maintenance of cabling solutions. Our technicians are highly trained and certified in voice, data, video design, and testing and certification. That means we'll get it right the first time and never settle for second best. Also, we take pride in being friendly, answering your questions, and easing your concerns.
Count on SkyComm Connect for effective cabling infrastructure services. We can help you with phone systems, data networks, fiber optics, NOC/server rooms, and even custom design. As a licensed contractor in Maryland, Virginia, and the District of Columbia, we can swiftly acquire low-voltage permits so your company won't skip a beat. All of which helps your business thrive and grow.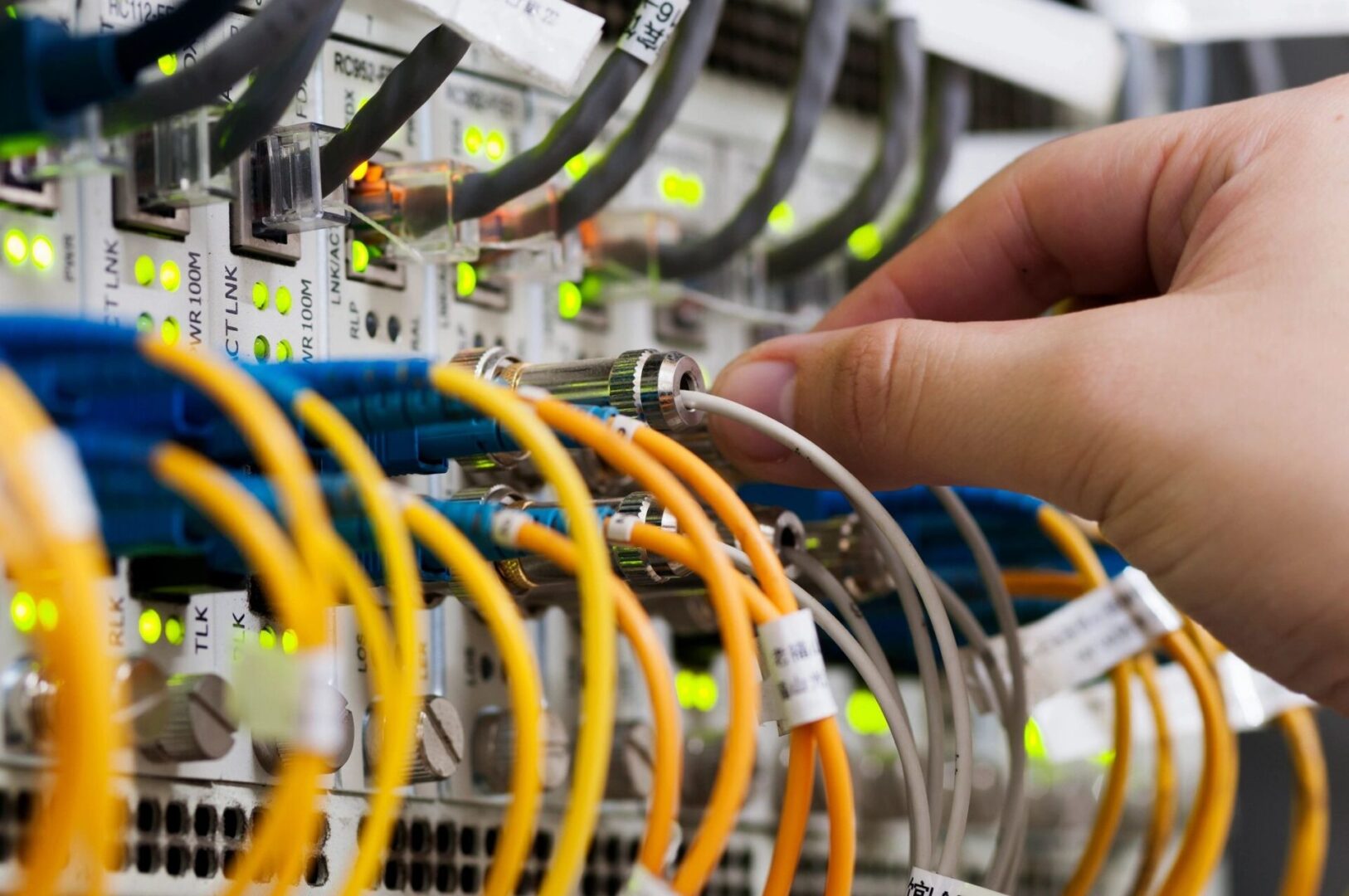 Emergency Alert /
Overhead Paging
In a crisis, a reliable warning system is vital for safety.
Your mass-alert system is only as reliable as the firm that installs it. Fortunately, SkyComm Connect has installed overhead paging systems for many facilities, from commercial and industrial to government and high-tech. Count on us to help you select the right system for your organization. Since we work with various platforms (Full IP, SIP, VoIP & Analog), we'll ensure flawless integration with your current phone and security systems.
In an emergency, you will be able to alert all team members in seconds. We'll ensure your system has redundant modes of communication with a range of audio and visual alerts.
After all, in a disaster, nothing should be left to chance.
Contact us for emergency alert/overhead paging in the District of Columbia, Maryland, and Virginia today.